IvyBoost has a team of professionals and top scholars from prestigious schools, who love advising & tutoring students and have rich experiences.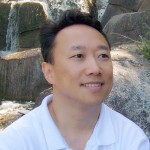 Founder and Counselor, Tony T.
Tony has been serving the international education and college application community for over 15 years. He started his educational services career in the San Francisco Bay Area in 1995 and in 1996 he joined NAFSA -- the Association of International Educators. Since then he has served over one thousand clients in programs covering college applications, private high schools, cultural exchanges and summer camps. In 1997 he went to China and founded with partners his own consulting company, offering services connected with international education and cultural exchanges.
He also worked for Cisco Webex and was a co-founder of a Web 2.0 start-up before he founded IvyBoost by combining his entrepreneurship experience and his passion for higher education counseling. Tony developed a six-module planning curriculum for college admissions, which included a lot of his research and experience with academics, tests, extra-curricular activities, career planning, financial aid, and colleges.
In his spare time, Tony likes jogging, skiing and golf. He loves to travel with his family and play games and sports with his children. He is a fan of college football and NBA.
Tony received his Bachelor's degree from Fudan University in 1990 and Master's degree from the University of Oregon in 1995. Tony is currently a member of WACAC (Western Association for College Admission Counseling), HECA (Higher Education Consultants Association),  NACAC (National Association for College Admission Counseling), and IECA (Independent Educational Consultants Association), and is certified on Career Planning and College Admissions Counseling by UC Berkeley.
Mentor & Counselor, Dr. Melanie Y.
Melanie had over 15 years experience teaching biology at Stanford University and directed DNA sequencing for the Human Genome Project.
She served 19 years as a freshman adviser and has successfully coached students' college application process and counseled countless students in making good career decisions. Melanie also has extensive experience over private boarding schools and high schools application as she sent both of her daughters to the top boarding schools.
Melanie received her Ph.D. of Molecular Biology from UC Davis and worked her post-doctor at Stanford University.
Melanie is certified on Career Planning and College Admissions Counseling by UC Berkeley.
Mentor & Math Tutor, Dr. Eva Z.
Eva earned both her MS and PhD in Mathematics from the University of Illinois at Chicago in 1992. Since then, she has held teaching positions at many colleges and universities across the country, with her last 18 years spent as an instructor at SJSU. Past courses she has taught include: algebra, trigonometry, finite mathematics, pre-calculus, calculus, differential equations, discrete mathematics, statistics, and linear algebra.
Eva is very devoted to expanding opportunities in math for all young learners, and as a graduate student she participated in the Upward Bound program for minority high school students at the University of Illinois at Chicago.  At SJSU she also led workshops for the Expanding Your Horizons conference, a yearly event with the goal of attracting more elementary school girls to careers in mathematics and science, and volunteered for yearly math competitions for early enthusiasts.
In her almost 30 years of experience teaching and offering one on one help and guidance to her students, Eva has developed a great deal of insight into the different ways that students think. As a result, she offers a wide range of step-by-step approaches to problem solving, catered to the individual learning style. She has also accumulated a career's worth of helpful study and practice materials from her time as a teacher, which she is happy to share with her students now.
In addition to math and teaching, Eva likes to run, hike, rock-climb, read, and volunteer her time in a local community garden.
Mentor/English Tutor, Tim C.
Tim has an BA in English Literature and Creative Writing from Manchester Metropolitan University and an MA in TESL from Canterbury Christ Church University. He started his teaching career in 1990 and subsequently taught in Japan, Saudi Arabia, U.K., Italy, Poland, and Turkey. Since settling the U.S., he has worked at CSU East Bay for five years teaching reading/vocabulary, listening, and writing classes for international students. His current areas of focus are teaching English, preparing students in ACT and SAT exams. As someone who is appreciative of fine writing and an avid reader, he encourages students to develop their own voices, express themselves creatively and to flourish stylistically. Recently, he has been proof reading, editing, and advising new authors on their essays.
Tim believes in empowering students, in enabling them to take responsibility for their own learning, and in developing their potential as writers. "People excel and learn not because they are told to, but because they want to" - Peter Senge.
Tim has also been an IELTS writing and speaking examiner for six years. In addition he is a published writer, having reviewed several Barron's test preparation books on IELTS and TOEFL, many plays for various drama magazines, and a semi professional photographer with SFJazz who regularly covers live music in the Bay Area.
Laura has a B.A. in English from Columbia University (NYC) and an M.A. in English from Holy Names University.
As an instructor at Berkeley City College for over a decade, she taught numerous courses in composition, literature, and critical thinking. As a private tutor and writing coach, she has worked with writers of all ages and skill levels. She worked as a professional reader for the College Board, scoring the essay portion of the new SAT, and has helped many students prepare to take the SAT or to write essays for their college applications. Many of Laura's students have been accepted at UC Berkeley, NYU, Oberlin, and other top academic institutions. Laura is a writer, a musician and a painter. She also loves animals, and has 5 cats.
Lindsay has been a credentialed high school counselor for 9 years where she successfully provided college counseling and advising services to students on a daily basis.
She specializes in college planning and applications, academic, career, and personal counseling.  Lindsay holds a Bachelor's degree in Psychology and a Master's Degree in Counseling from California State University, Sacramento. She holds a California Pupil Personnel Services Credential and a certificate in American Sign Language.
After several years as a high school counselor in California and Florida, Lindsay now also works for Stanford University. She has experience working in admissions, application review and financial aid for Stanford University's Summer College Program.
Lindsay is certified on Career Planning and College Admissions Counseling by UC Berkeley.
Nancy earned her MA in Education with an Emphasis in Counseling and Student Personnel at San Jose State University, where she graduated with honors.  Prior to IvyBoost, Nancy worked at an educational consulting company in the Bay Area, and gained experience working with a wide range of students in college admissions and academic counseling.  She is currently working as the Post-Secondary Counselor for a private school. As a School Counselor, she strives to expose students to different post-secondary options and help them find the path that best fits them.
Nancy has a deep love for the culinary arts and enjoys spending her free time experimenting with different recipes, and tasting ethnic cuisine. Currently she is working on fine tuning her Spicy Teriyaki Chicken Wing recipe using a secret ingredient that she has to yet to reveal. She finds cooking therapeutic and her greatest form of creative expression. Nancy also finds happiness in exploring the natural world, cultural experiences through travel, and doing good deeds to please her mother who inspired her passion for Education.
Bya has a Master's Degree in Engineering for Development from the University of Southampton U.K. She also holds a Bachelor's Degree in Civil Engineering from l'Université Joseph Fourier in Grenoble, France. Bya is native to the southeastern region of France in la Provence.
After graduating, she worked in various places around the globe and tutored French through her travels, mostly on a voluntary basis.
Today, Bya teaches and tutors French to private groups around the Bay Area. Bya's passion for encouraging and modeling French language learning stems from her own desire to raise her kids to become fluent in French in an English-speaking country. She tutors all levels of French, including AP. Additionally, she can help students prepare for the French SAT test.
She has a passion for traveling, cultures, food, and architecture. When she is not busy tutoring or working on her career development, she is busy with food blogging, mostly about French desserts.
Polly earned her bachelor's degree in Journalism with a specialization in editing from the University of Florida on a full academic scholarship.  Polly sharpened her writing and editing skills in college and by working as a reporter and copy editor. Polly has worked as a tutor of English, journalism, and reading with college students at her university.  She enjoyed working with students who spoke English as a second language.
Polly wants students to stand out in their college and SAT essays by communicating their authentic, unique selves in a fun and clear writing style.  Her goal is to help students highlight their strengths and ideas and to recognize mistakes.  She can help ensure that your grammar, spelling, and punctuation are excellent.  Polly likes to use different ways of "seeing" an idea because there are multiple ways of learning.  She enjoys how much fun it can be to play with language and understand how it works.
Polly loves learning about her own and others' cultures. In her spare time, she is she trying to learn Mandarin and Spanish.  She loves reading, dancing, yoga, hiking, and creating art.
Counselor & Tutor, Michelle P.(Site Manager)
Michelle is experienced with tutoring for writing, SAT Reading/Writing, SAT Literature, and other English subjects with students at IvyBoost. Additionally, as a previous student of Mission San Jose and as a college transfer herself, Michelle has used her familiarity with the application process to guide students on freshmen, transfer, and high school applications. Along with tutoring for 3 years, she has enjoyed working with students by reviewing their college applications and essays and helping them find the strongest ways to express their ideas. She looks forward to using her experiences to encourage and support many other students throughout their journey of college admissions!
Michelle graduated from UC Berkeley, where she majored in English. Through volunteering with organizations such as WriterCoach Connection, in which she worked with high school students on improving their writing, she gained a greater awareness of students' different approaches to essay-writing and a greater sense of respect for the students' diversity of opinions on a single text or topic. She also has experience in reviewing and editing people's writing through her time as a member of student-run campus publications like Berkeley Fiction Review and Imaginarium. During her free time, Michelle enjoys reading and watching musicals.
Counselor & Tutor, Connie W.
Connie is a third year medical student at Boston University School of Medicine. She graduated cum laude with a neuroscience degree from Pomona College.
Her teaching and mentoring experience includes SAT prep, writing, and biological sciences at both the college and graduate school level. She served as the TA for cellular biology and advanced neurobiology at Pomona, and has continued to tutor her peers in medical school. Her interests in academia began with working in a neurobiology lab at Pomona. She has presented her research at the Society for Neuroscience and completed her college career with an experimental thesis.
While in college, Connie found the clinical aspects of neurobiology most fascinating and became more confident in her decision to pursue a career in medicine. Her experiences in medical school thus far have only reaffirmed her decision to enter the field. She has also continued to be involved in research and successfully published a paper during her first year.
Having personally gone through the college and medical school application process, she understands what it takes to be successful during this journey. She has shared her knowledge by serving as a pre-med adviser for her peers at Pomona College. Connie is always excited to mentor students aspiring to enter the ever-growing field of medicine, and she looks forward to working with you!
During her free time, Connie enjoys cooking, writing Yelp reviews, watching Warriors games, and live music.
Arnold began formally tutoring students in 2011 and has tutored students for 3 years. He started by reviewing Algebra I material for junior high students in Hopkins Junior High school, slowly progressing to more advanced subjects such as Biology, Chemistry, and Organic Chemistry. Arnold believes that the distinct and unique qualities of every individual student add perspective to academia as a whole. Due these differences, students often are stronger in particular subjects and weaker in others, depending on their innate reasoning and mindset. In this regard, Arnold strives to tutor with an emphasis in identifying a student's strengths and developing a personalized approach to academia through these strengths with the student, such that the student will not need to rely on a tutor. He hopes that students not only improve in the subject at hand, but also gain confidence in their own academic abilities.
Arnold was a valedictorian from Mission San Jose High school as well as a National Merit Finalist and with an AP Scholar's Award. He has a 5 on AP Biology, Physics C, and Statistics. He graduated from UC Berkeley with a degree in Molecular and Cellular Biology-Biochemistry. Arnold is currently preparing for medical school applications while serving as a research assistant in the Atabai Lab at UCSF and as an activity therapist assistant for On-Lok Lifeways. In his spare time, Arnold enjoys attempting to create fancy desserts and playing tennis.
Arnold offers tutoring for Biology, Chemistry, Physics and Mathematics at the SAT II subject test level and at the AP exam level. In addition, Arnold can provide tutoring for SAT I Mathematics as well.
Shannon received her B.S. from UC Berkeley in Molecular Environmental Science and will be attending medical school.
Her experience includes 2 years of teaching biology and biochemistry at the college level. She is passionate about science and hopes to help her students better understand and digest course material according to the learning methods that work the best for them.
In her free time, she enjoys volunteering at free clinics, hiking, and browsing bookstores. 
Graduated from the Mission San Jose High School, Jennifer is a senior at Duke University majoring in bio-medical engineering.
She's been tutoring for five years now, and has enjoyed every moment of it. In addition, she is a teaching assistant in the Electrical and Computer Engineering Department at Duke. She is currently doing research for a lab in the Stanford Medical Center's Vascular Department. Jennifer has had the most experience in tutoring for chemistry, as she is also employed by the Duke Academic Resource Center as a chemistry tutor, but she has also taught French, math, and English. She can teach most high school subjects, and with her 2400 on the SAT, is also qualified to help a student prepare for that.
Neha just finished her junior year at Rice University, where she is majoring in Chemistry.
She has tutored several high school and college students in biology, chemistry, and Spanish. She is passionate about the sciences, and she hopes to be a doctor one day. She has worked in a research lab for over two years, and she is passionate about sharing her experiences with others. In her free time, she enjoys running, reading and watching TV.
She understands that in order to learn well, it's important to have fun with the material. She does her best to apply this to her students!
Writing Tutor, Deeksha M.
Deeksha is a graduate of Mission San Jose and a rising senior at New York University studying Media, Business, and Art History. Writing is one of her biggest passions, and as a student in the humanities, Deeksha has developed strong creative and expository writing skills. She has completed rigorous coursework in academic, research based subjects such as Media Theory, Communications Studies, and Cultural Criticism, and therefore has a deep understanding of and appreciation for the way humans communicate and learn. Deeksha writes for NYU's daily student newspaper, Washington Square News, and frequently edits essays and papers for her peers and friends. Her other interests include biking, reading, and watching films.
Deeksha studied French language for 6 years, including a semester in Paris, and has tutored French for the past 3 years. She has also worked with younger students on language arts, critical reading, and writing skills in order to prepare for standardized exams. She enjoys working with students of all ages and levels, and is also very interested in helping students through the college application process, particularly with personal statements and essays.
Cara is well versed in all areas of study as proven with her extensive AP and SAT II classes and results.  Scoring a 2390 on the SAT I on her first attempt, an 800 on the SAT II Math II, a 790 on the SAT II U.S. History, and a 760 on the SAT II Chemistry all by self-studying, Cara knows how to efficiently and effectively study to learn and get rewarding results.  With a 4.0 GPA, Cara has been and continues to be an avid learner and respected by her peers both inside and outside the classroom.
She served on the Fremont Unified School District (FUSD) Board of Education as a School Board Member and knew how to professionally communicate and discuss issues and solutions with adults as well as with her peers as she led the FUSD SURF Board E (a student committee established and supported by the district).  As an AP Scholar, recognized National Honors Society member, recognized California Scholarship Federation member and leader, and aspiring Seal of Bi-literacy awardee, Cara is more than qualified and capable of helping and teaching other students achieve and do the same. She enjoys working with students helping them perform and achieve their best and be confident in their ability and learning.
Enya Kuo is a UCLA student double-majoring in political science and psychology. She is available to tutor for SAT Reading and Writing, AP subjects in social science, and college application essays.
A recipient of the prestigious $10,000 UCLA Achievement Scholarship, Enya conducts social psychological research at Stanford University and at UCLA, where she has presented at an academic conference and served on the review board of the Aleph Undergraduate Research Journal. She has experience teaching English to middle and high school students in Taiwan and South Korea, and tutoring peers at UCLA.
Enya's strong writing and journalism background includes being the editor-in-chief of the Irvington High School newspaper and being published in The Mercury News and World Journal, the largest Chinese language newspaper in the United States. For her writing, she has received the Lung Mo-Ching Award for Best Data-Analytic Research Paper in Political Violence, Youth Journalism International award, and Comcast Scholarship for Journalism and Communication.
On her SAT, Enya scored a 790 in Writing and 780 in Reading. She has received full scores on four SAT II subject tests and nine AP exams, including English Language and Composition, United States History, United States Government and Politics, Psychology, and Chinese Language and Culture. At Irvington High School, she graduated with a 4.3 weighted GPA and was a National Merit Scholarship Finalist, National AP Scholar, and California Scholarship Federation member. Enya is also fluent in Mandarin.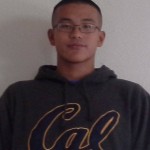 Anthony is a graduate of Mission San Jose High School and currently studying computer science at the University of California, Berkeley.
Having taught swimmers how to swim from age 3 to adults, he is able to communicate and spread his knowledge effectively. Anthony is proficient in nearly all subjects and is an experienced teacher. He believes that success is the culmination of hard work and preparation. While swimming competitively at a local club and on the Varsity team all four years, Anthony earned a 3.9 unweighted GPA taking the most rigorous courses. He hopes to teach his students not just the subject but how to study and learn effectively while managing extracurricular activities.
With Anthony's wide range of knowledge, he is proficient at teaching Algebra, Algebra II/Trig, Pre-Calculus, Calculus AB/BC, Statistics, Biology, Chemistry, Physics 1/2, Physics C: Mechanics, US History, English Literature, Chinese, and Music Theory. Anthony is a National Merit Finalist and an AP Scholar with Distinction. Anthony is available to tutor SAT Math and Writing, achieving an 800 on both those categories of the SAT. Anthony can also assist college application and share his high school experiences to help students achieve their dreams and succeed in life.
During his free time, Anthony likes to swim, play the piano, play basketball, read, and work out. He is an avid NFL and NBA fan. He also enjoys listening to Taylor Swift and Kelly Clarkson songs.
Lindsay Yang graduated from Mission San Jose High School at the top of her class, maintaining a 4.0 unweighted GPA every semester of high school. She has taken some of the most advanced math and science courses available, such as AP Physics C and Multivariable Calculus, and has extensive experience tutoring math and science at all different levels. She was also recently recognized as a National Merit Scholar, which is awarded only to about 2500 graduating high school seniors in the entire country.
Lindsay also served as the co-captain on her FTC robotics team, focusing on hardware, outreach, and team management. Her team advanced to the Northern California championships as division finalist alliance captains. Additionally, she has lead the finance team for the TEDxMSJHS organizing team, served as president for the MSJ Make-A-Wish club, and was involved in multiple campus organizations. She loves working with people of all ages and backgrounds due to her opportunities in high school, and tutoring is definitely one of her favorite activities.
Next fall, Lindsay will be attending UC Berkeley with one of the university's top scholarships, the Regent's Scholarship, majoring in either math or computer science. She hopes to continue meeting new people and working towards encouraging more young girls to pursue math and science.
If you are interested in serving our students, please click our employment page for more information.