Getting into a dream college is complicated and working your own way is hard. Wouldn't it be great to have a mentor lead you step by step from college planning to college application with confidence?
College Admission Results
California Institute of Tech | USC | Harvey Mudd | Santa Clara | UC Berkeley | UCLA | UCSD | UCSB Scholarships: UC Regents $6,000 x 4 Years | Santa Clara Johnson $40,000 x 4 Years
Yale | Dartmouth | Duke | Johns Hopkins | UCLA Scholarships: Yale Scholarship | Duke Scholarship | JHU Scholarship | Dean's Merit | UC Regents Award
NYU | Fordham | Temple | UIUC | Rutgers | UC Santa Barbara | UC Davis | UC Santa Cruz | CalPoly | CSU Long Beach Scholarship: UIUC $20,000 X 4 Years | Rutgers $8,000 X 4 Years
Johns Hopkins | Georgetown | Tufts | Wellesley | Boston College | George Washington | UC Berkeley | UCLA | UCSB | UCSD Scholarships: UC Regents $6,000 x 4 Years | George Washington $25,000 x 4 Years
NYU | Boston University | UCI | UCR | SDSU | CSULB
Brown | Cornell | USC | UC Berkeley | UCLA | UC Davis | UCSD Scholarships: UC Regents $6,000 x 4 Years | USC $20,000 x 4 Years
College Counseling Testimonials
I went to Ivyboost for help in the college application process. Even starting in sophomore year, Ivyboost slowly starts priming their students for the college application process, through personality tests and in depth considerations for the student's interests and
personalities. I think that Ivyboost is a step above the rest because they really try to tailor to each student's needs, looking beyond just tests and scores. As someone who decided on a nontraditional route for most students in my area, my counselors, Tony and Lindsay, were really attentive and supportive of my own decisions. Both of them also offered insight and help beyond just college, helping me also consider jobs and many summer volunteer opportunities. They also give honest and helpful advice on writing college essays, and always offered their email address if I had any questions between meetings.
It is an unforgettable life time experience to work with IvyBoost and my mentor Tony. As first generation immigrants, my parents and I really do not know about college and financial aid applications. My mentor Tony has been very patient and well prepared to guide me
on the applications step by step.His response is always immediate whenever I have questions. The more touching part is that he consulted like an old-time friend or a family member with the most sincere and practical advices. He has been always supportive and continues to help me even after the contracted service is done. IvyBoost's counseling is just like a lighthouse to guide me to the right port - I get in my favorite UC with $21000 grant and $10000 loans.
Around this time last year, we were the worried parents of a confused and scared 16 year old. We were unsure about our child's future, had no idea how to wade through the college applications…actually we didn't even know where to start. As for Kajal, I'm sure she was nervous and
 apprehensive too, her biggest fear being 'Will I get into a good college?'. Lindsay, ever since she started her sessions with you, we could see her confidence in herself growing. You guided her (and us) through all the application hurdles, gave us your time, answering our numerous questions and allaying our fears. When Kajal's acceptances started coming in, our joy literally knew no bounds. Today, she has these great opportunities ahead of her, and we thank you for your guidance.
I started working with Tony immediately after I moved to Fremont from China. It is fair to say that my entire high school career would not have been the same and as successful and fulfilling if I hadn't worked with IvyBoost. In my freshman year,I was all but conscious
of what  I wanted to do in college and beyond, or even what direction I would like to pursue in high school at all. Tony encouraged me to explore and find my own unique path, because IvyBoost's principal is to provide each student with customized counseling and guidance without expecting them to adopt a one-size-fits-all counseling plan. As a result of this intimate and high-efficiency environment of IvyBoost, I was able to see tremendous growth in myself not only academically but also as a person over the past 4 years.
College Counseling Assessments
IvyBoost offers 4 ASSESSMENTS to comprehensively capture each student's character
➔ Personality
➔ Career Interest
➔ Skill Sets
➔ Preferences
6 College Planning Modules
6 proprietary Planning Modules help our students get ready for colleges
➔ Academic Planning
➔ Extracurricular Activities Planning
➔ Test Planning
and everything else you need to prepare for admission to top colleges.
Out of more than 3,000 American colleges and universities, IvyBoost has used its years of experience and expertise to identify and recommend 90 Ivy Class Colleges to our students.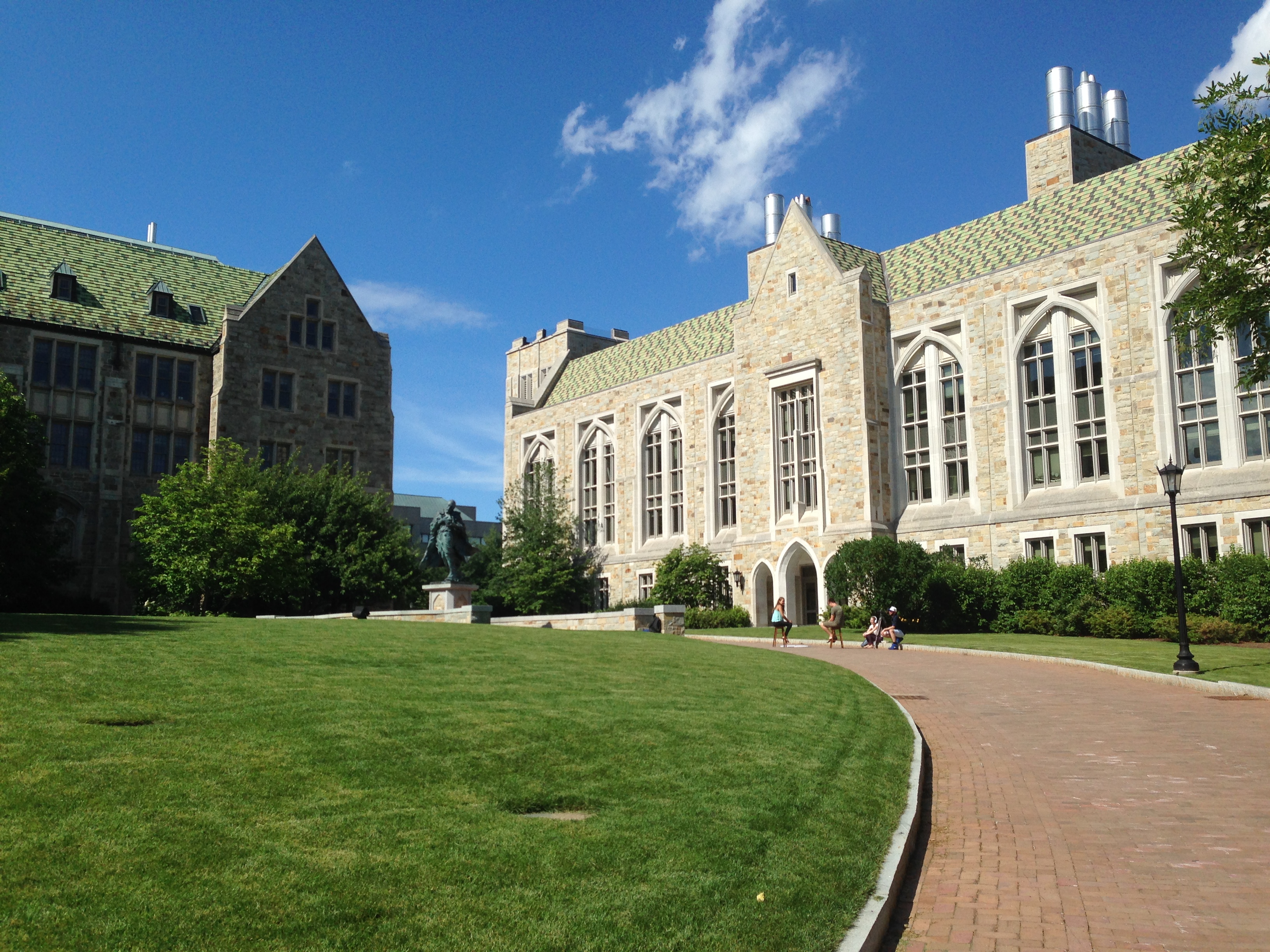 100% College Placement Record
IvyBoost's College Counseling has helped 100% of our students find a place at an ideal college.  Read more on our Successful Students Stories page.
College Counseling & Services
Boost Your Performance and College Admission Result!