Who IvyBoost Serves
We serve:
Junior high and high school students in grades 6th-12th
College Students
Any students who need a boost through tutoring and college admissions counseling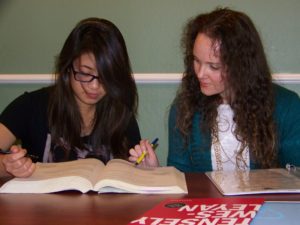 What Are Our Services
We support and guide our students with these services:
1. Tutoring
Our top-notch tutors will engage, motivate, and encourage your students to higher academic goals through private one-on-one tutoring sessions in writing, math, science, or test prep.
2. College Planning
Our counselors will guide you step-by-step with the assessments, planning modules, and experience to target your top schools.
3. College Application
Our counselors will guide you to identify your goals, your passions, and your colleges, then take you step-by-step through the applications, the essays, and the financial aid process.
4. Transfer Application
For those unhappy with their current school, our counselors will guide you through transfer applications to take a second chance with more success.
5. Graduate School Application
Reach your next academic goal with no problems with our guidance on the graduate application process. *High School Application Whether you are searching for a private school or boarding school, we can guide you to prepare for the applications, interviews, and paperwork.
6. International Students
Never mind the distance; our counselors have the experience and knowledge to guide you through international student applications and how to get from there to here.
Why IvyBoost's Services
Students: Not sure if you can survive a particular class next year? Doing all right in your classes but feel directionless in your activities? Want to grow your individual strengths to their highest level without losing your balance on your daily routine of school and sleep?
Let our professional consultants and top-notch tutors help you.
IVYBOOST IS
Experienced: our tutors have rich educational backgrounds and our certified counselors have worked with many kinds of students for 100% placement at an ideal college.
Ethical: our counseling team follows the strict code of conduct of the NACAC, HECA, IECA and WACAC.
Effective for Students: Please check Testimonials.